Parent consoles are included with all stroller rentals for no charge.  They fit on the handlebar of the stroller and provide a cup holder, insulated cooler pouch, and an additional storage pouch (model may vary slightly). There is no need to request one, Simple Stroller Rental automatically send them with all stroller rentals.

Rain covers are available for all stroller models for the entire rental period. They fit over the stroller to protect your child from rain and wind. We highly recommend reserving a rain cover when booking your rental, as Central Florida's weather can be unpredictable. Rest assured, when you reserve a rain cover, we guarantee you will receive a rain cover – we don't operate on a first come, first serve basis like other companies.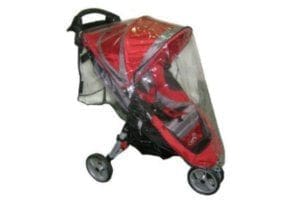 Glider boards are available for the City Mini Series stroller rentals for $10 for the entire rental period. They easily snap onto the back of the stroller and allow an older child to ride on it. Glider boards have a strict weight limit of 45 pounds, and flip out of the way when not in use.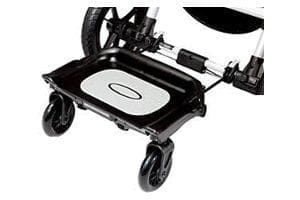 Snack trays are now available for City Mini GT Single strollers for $10 per rental period. They snap into the frame around the stroller and offer a space to place snacks, drinks, or toys for your child.

Car seat adapters are available for Joovy stroller rentals for $10 for the entire rental period. They snap into the stroller where the snack tray goes and allow your infant to stay in their car seat. Adapters are compatible with most infant car seats on the market.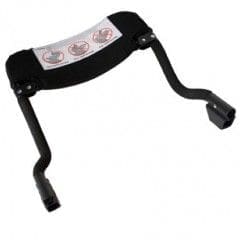 Frogg Togg Chilly Pads®: It's no secret that Central Florida's summers are hot! Simple Stroller Rental recommends keeping your child (or yourself) cool by placing a damp Frogg Togg Chilly Pad® in the stroller seat. Then, have the child sit on top of the Chilly Pad®. Frogg Togg Chilly Pads® are made from a hyper-evaporative material that retains water while remaining dry to the touch. When wet, the towel begins to evaporate and cool. When it stops cooling, simply re-wet the towel in hot or cold water and wring it out. Within minutes, it's cool again. Each Chilly Pad® measures 33 inches by 13 inches, is safe for children, and completely recyclable when worn out – but will last several years. Frogg Togg Chilly Pads® are yours to keep after your Central Florida vacation. Color received is random.