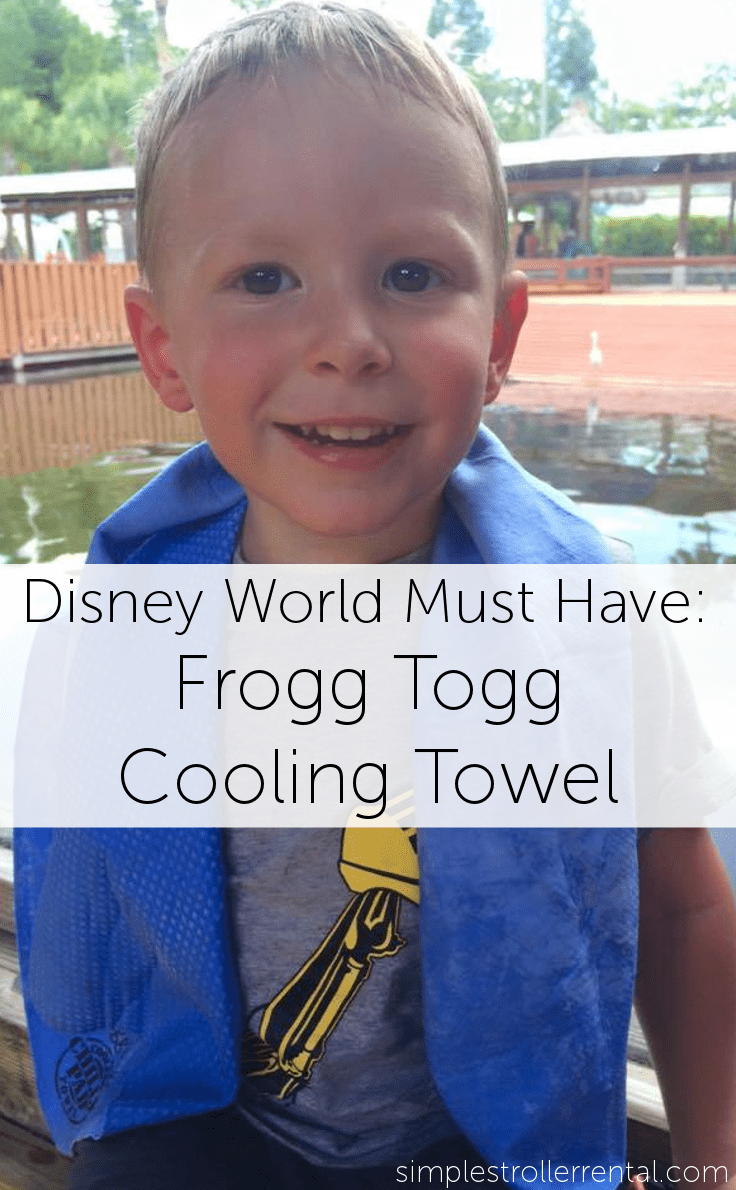 Simple Stroller Rental sells and recommends Frogg Togg Cooling Towels, which can help you keep your kids (and yourself) cool.
What are they?
Frogg Toggs are cooling towels that are made from a durable and organic "man made sponge" called polyvinyl alcohol.
How do you use them?
It's so easy: To use Frogg Toggs, you wet them with water and wring them out. As they dry, the water evaporates, and the towel becomes cool to the touch. If you are out in the theme parks, you can wet the towels in any sink.
Are they reusable?
Yes! After the towels dry, simply re-wet them, wring them out, and the evaporating and cooling starts all over again. Towels are designed to last for years after your Disney vacation. If you purchase a Frogg Togg from Simple Stroller Rental, it is yours to keep after your vacation.
Are they safe for babies or young children?
Of course, we wouldn't recommend them if they weren't! The towels are made from organic materials. Once they are worn out, you can actually grind or rip them up and put them in soil to help plants retain moisture. Frogg Toggs will biodegrade after time.
How can you use Frogg Toggs in strollers?
If you have young kids riding in your rental stroller, you can line the stroller seat with the Frogg Togg towel and let the child sit on top of it. This is a non-intrusive way to keep your little ones cool. Also, draping a Frogg Togg across your child's shoulders and neck will also keep them cool.
I'm not renting a stroller, where can I buy Frogg Toggs?
Bummer! Although Simple Stroller Rental is an authorized dealer of Frogg Toggs, you can also find them on Amazon.com.